Today's Guest
DAVID CROWE
David graduated in Biology and Mathematics from a Canadian University in the late 1970s. His thesis about two plant species hybridizing into a third, crystallized his awareness that even the concept of "species", the foundation of his chosen field of taxonomy, was imprecise and somewhat arbitrary.
Later he became fascinated by questions about whether HIV really did cause AIDS and, then, about whether HIV even existed. This led him to investigate several other disease paradigms, finding that in every case there was an environmental explanation that was more compelling that the official dogma.
With a high tech day job, he was able to pursue his scientific interests without fear of losing a position, the ability to publish, or the ability to get grants.
Not being able to preach behind the safety of a PhD, David simply uses his mammoth research database to put the data in front of you, so that you have the tools you need to decide whether entrenched disease dogmas, and other scientific sureties, are really as solid as we are told.
David hails from Calgary in Canada and is rarely caught on the front side of a camera, but often on the back. He is founder of the Alberta Reappraising AIDS Society, is on the advisory council of Another Look and is responsible for creating the JusticeForEJ.com site.
In 2008 he was appointed President of Rethinking AIDS, a position he still holds.
His excellent and highly recommended research and writing on the coronavirus 2020 situation can be found at https://theinfectiousmyth.com/book/CoronavirusPanic.pdf
You'll Learn
In this episode David and I discuss some of the "secret" history of epidemics and dig into the facts that are suppressed by government and mainstream media as a matter of policy. David's expertise allows us to shed light on a confusing, multi-layered situation with many competing opinions.
We talk "covid-19", SARS, HIV, and why the foundations of modern virus theory are much more fragile than we have been led to believe. You won't believe your ears when you find out what the medical system conveniently "forgot" to tell you about many of our supposedly most dangerous "contagious" diseases.
This wide-ranging conversation provides crucial background and context to see covid-19 in a whole new light.
Thanks for being here and welcome to Brendan's Truthiverse and please remember to subscribe, leave a rating and review on iTunes and share this important material around. Together we win.
Find Brendan's highly praised book/s at http://brendandmurphy.com/the-grand-illusion/
"A masterpiece…The Grand Illusion is mind-blowing." – Sol Luckman, author of Potentiate Your DNA
"…the rare non-fiction book that is actually hard to put down" – Eileen McKusick, author of Tuning the Human Biofield
"The Chomsky of the spiritual movement." – Alistair Larmour
Watch his free masterclass How to Evolve Yourself (without hard work, meditation, or spending thousands) here: http://evolveyourself.live
Episode Links and Resources
About the Truthiverse Podcast
Join Freedom Hacker, Truth Addict, and acclaimed author of 'The Grand Illusion' books as he cuts through the B.S. to get to the truth – whatever it may be.
Brendan and his guests uncover the mysteries of spirituality, geopolitics, health, medicine, freedom, personal development, exopolitics, the paranormal, and more.
No dogmas. No holds barred. Nothing off limits. You'll need an open mind and your grown-up pants.
YOUR HOST: Brendan D. Murphy
Author of critically acclaimed "masterpiece" The Grand Illusion, and co-founder of Trooth network (the Fedbook alternative for truth-seekers and truth-speakers) – where free speech lives.
Rate and Leave a Review on iTunes
How to leave a rating or review in Apple Podcasts (on an iOS device)
Open the Podcasts app
Choose "Search" from the bottom row of icons and enter  (i.e., "Truthiverse") into the search field
At the top of the page, select the show under Shows (not under Episodes)
Scroll down past the first few episodes until you see Ratings & Reviews
Click "Write a Review" underneath the displayed reviews from other listeners. You'll then have the option to rate Truthiverse from 1-5 stars, and write a review if you choose (you can rate without writing if you'd prefer)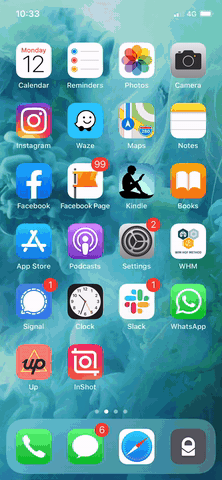 How to leave a rating or review in iTunes (on a computer from a web browser)
Visit our Apple Podcasts page in your web browser
Click "Listen on Apple Podcasts" to the right of our logo; then accept the pop-up asking if you want to launch iTunes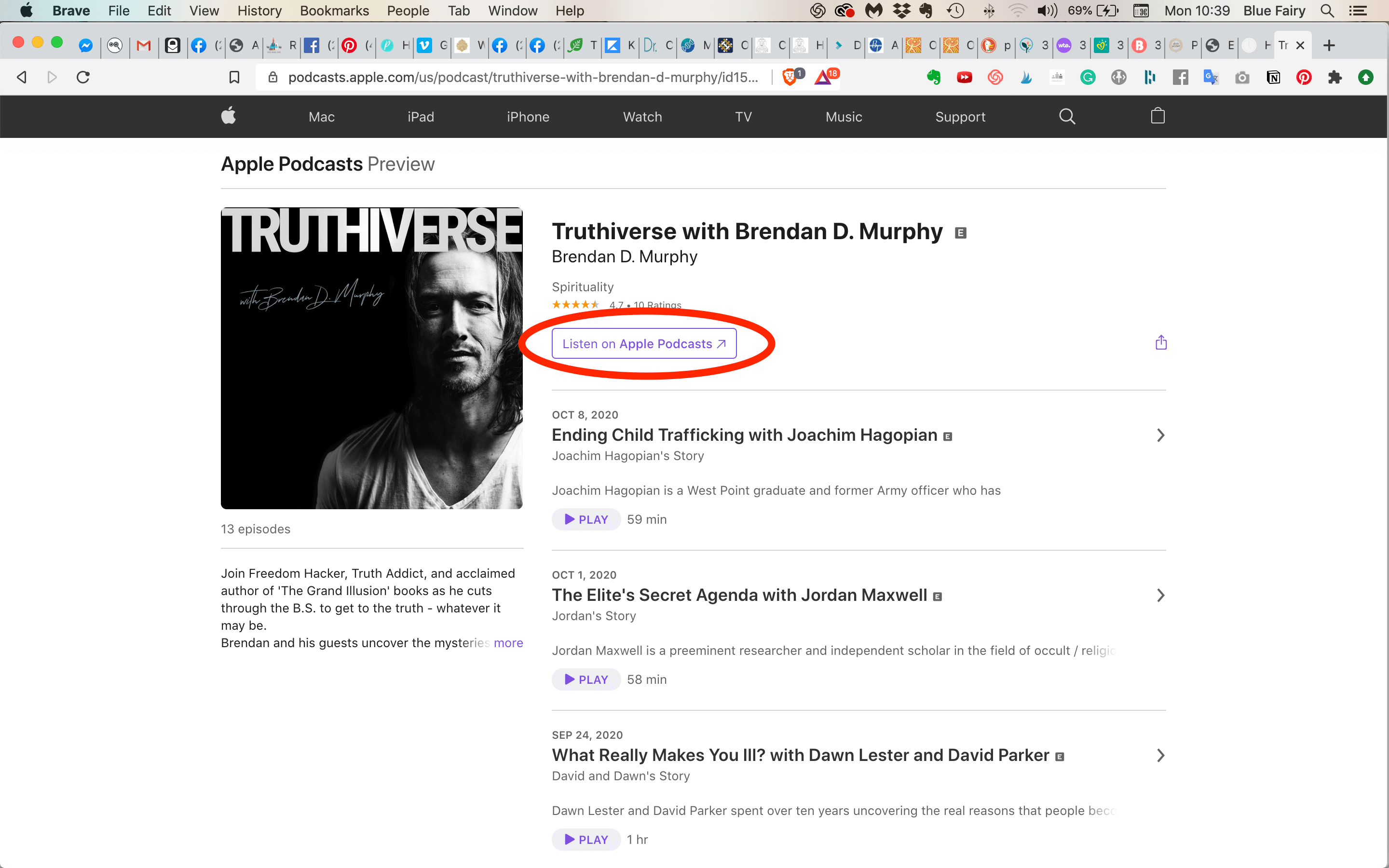 In iTunes, click "Ratings & Reviews" under the main title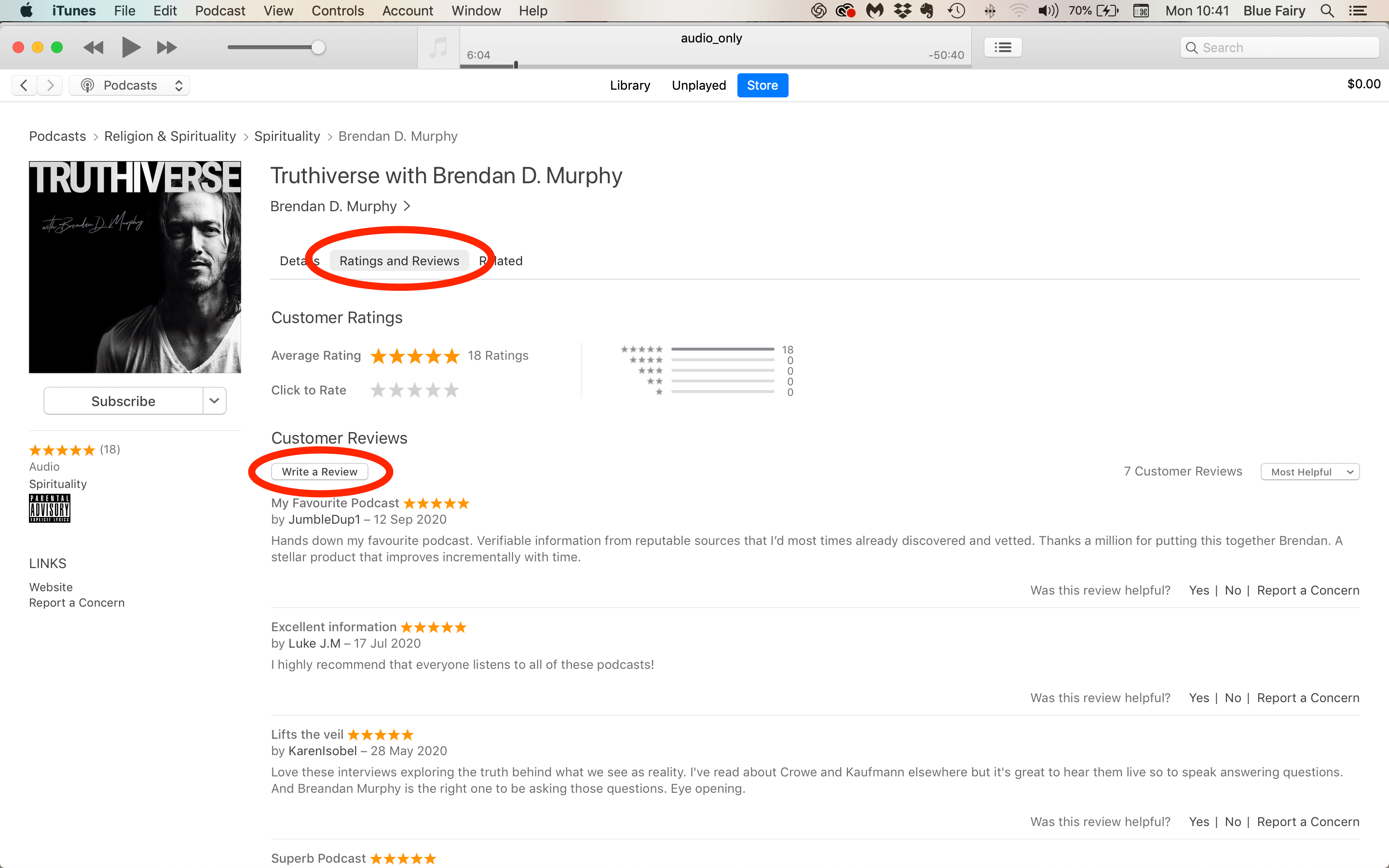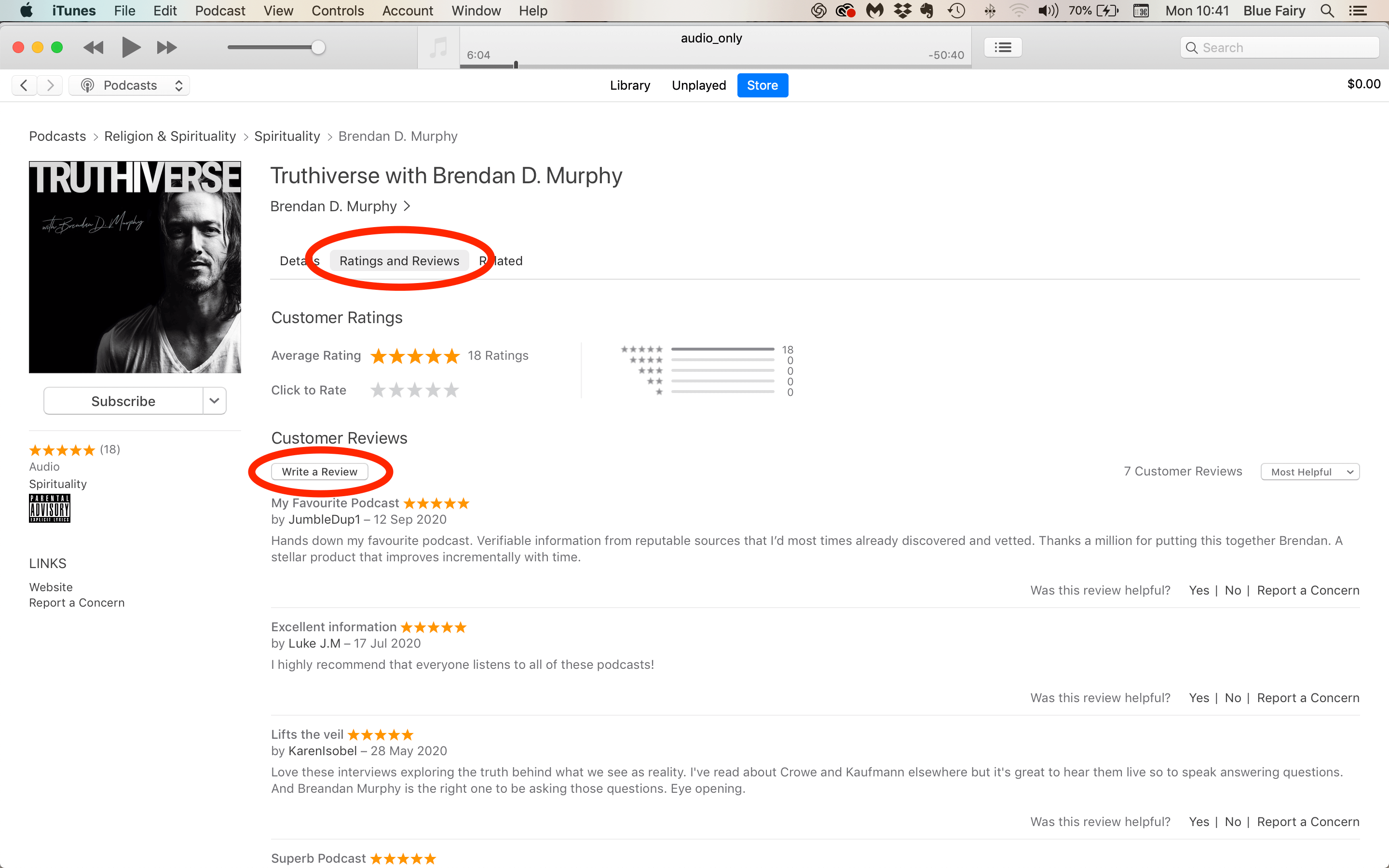 To rate Truthiverse, select a number of stars between 1 and 5 next to the words "Click to rate" under the Customer Ratings headline
To write a review, click "Write a Review" under the Customer Reviews heading